Skip site news
Site news
Dear Students,
This is to inform you that the College will be closed on 
Sunday, 24th September 2017
 on the occasion of the Hijra New Year.  The classes will resume as usual on 
Monday, 25th September 2017
.
Registry
Dear Cybersecurity Ambassador,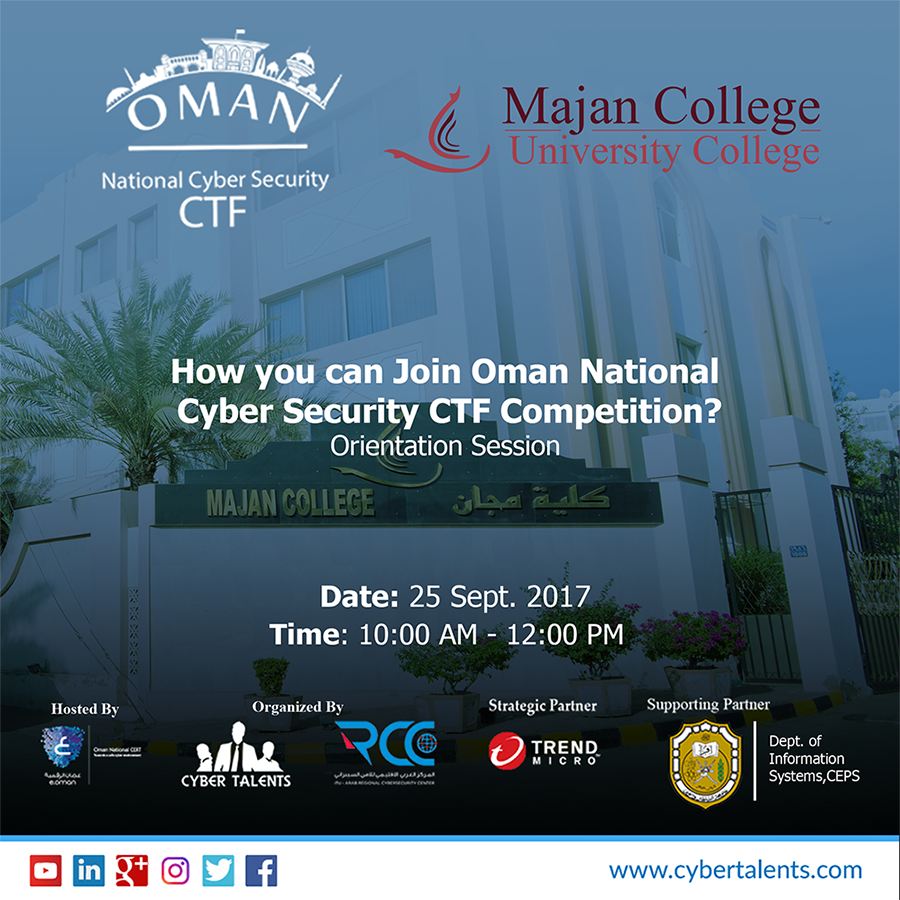 Oman Cybersecurity Competition (CTF) invites all cybersecurity talents and enthusiasts to take part in this competition to demonstrate their technical ability in cyber security field. Oman Cybersecurity Competition (CTF) organized by Arab Regional cybersecurity ...
Read the rest of this topic
(292 words)
Hello,
L&E 2017 Sep Semester Edition kicked off recently and the big question is - Are you in yet? 
CLICK HERE TO ACCESS L&E
If not, join us to crack 10 tricky questions on "MOVIES"! L&E is fun and rewarding because you get to learn something every week. 

Every student who scores a 100% gets a ...
Read the rest of this topic
(114 words)