Skip site news
Site news
Dear Staff and Students,
We often hear how much you appreciate MOVE (Majan College's Moodle), we thought you'd like to know that it has been featured as a case study on the Moodle website! Check out the article, share on your social channels - and most importantly, keep engaging on MOVE - it's you who make it what it is. 

Regards,
Majan E-Learning team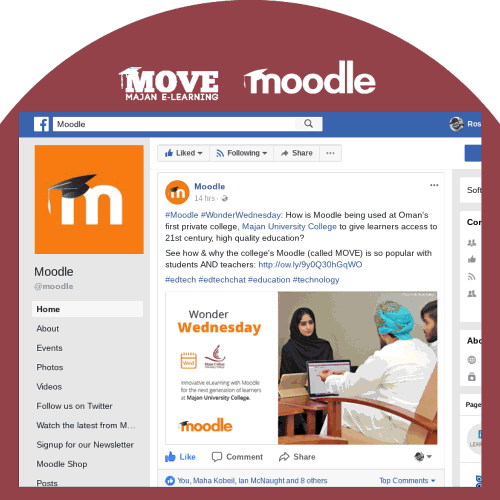 The Research Council (TRC) is currently accepting research proposals for the Faculty Mentored Undergraduate Research Award Program (FURAP). FURAP provides funding for undergraduate research and creative projects mentored by a faculty.  There will be up to a maximum OR 2,400 available for each ...
Read the rest of this topic
(198 words)
Hi all,
Here are the L&E Winners of Sept 2017 - Jan 2018 semester, congratulations to all the winners. We are pleased to have Ms. Bushra Al Hasani (Business Faculty Lecturer) among the winners! 
Semester Stars: 
Aasir Siraj & Sadaf Zahid

L&E Runner Up: 
Muhammad Muzammil

Quizmaster's Choice Award: 
Salm...
Read the rest of this topic
(127 words)