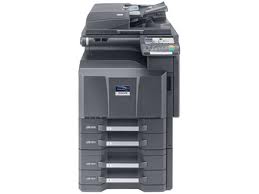 We are pleased to announce a new student printing system for Majan College. Students can now print from any computer in the college, and collect their prints when they are ready from either of the two multifunction printers in the library. Please follow the instructions below to use this new facility.
Sending your documents to the printer
To send your documents to the printer, you simply press print on any college computer. You can send as many documents as you wish to print and collect them all when you are ready.
Collecting your prints
Go to either of the large multifunction printers in the library, enter your PIN and press "Print All". Your PIN number is your computer password without the letters, for example if your computer password is "ab1234567" your PIN number is "1234567".
Cost of printing
Printing costs 20bz per sheet, you no longer have to provide your own paper. All students have been credited with RO1 credit, enough for 50 sheets. You can purchase more credit from the library staff.
Photocopying and Scanning
You can use the same machines for Photocopying and Scanning. Photocopying costs the same as printing and comes off your same credit. Scanning is free, and is a great way to easily copy pages from books or journals. To scan, put the document on the glass (or in the feeder) and press "Easy Scan". Your document will be automatically emailed to your student email address.
We trust this new facility will be useful for you. Please contact the library or IT Support staff if there are any problems.
E-Learning & Information Systems team