Dear Students,

MUC will mark the International Day of Action Against Contract Cheating tomorrow at 10AM. The day is also called Global Ethics Day.

If you are free during that time, please meet us in the Student Social Area (above the canteen, M Block). Listen to engaging academic integrity awareness talks by our Deputy Dean (Academic Affairs), Associate Dean (Teaching and Research) and Head of Research.

We are super excited to have our beloved Alumni as part of an academic integrity panel discussion. The Student Advisory Committee (SAC) will present a skit and we will conclude the awareness event with some music to the ears by an MUC student band!
So be there, 10 AM - let's join hands in spreading the 'Say No to Contract Cheating' awareness!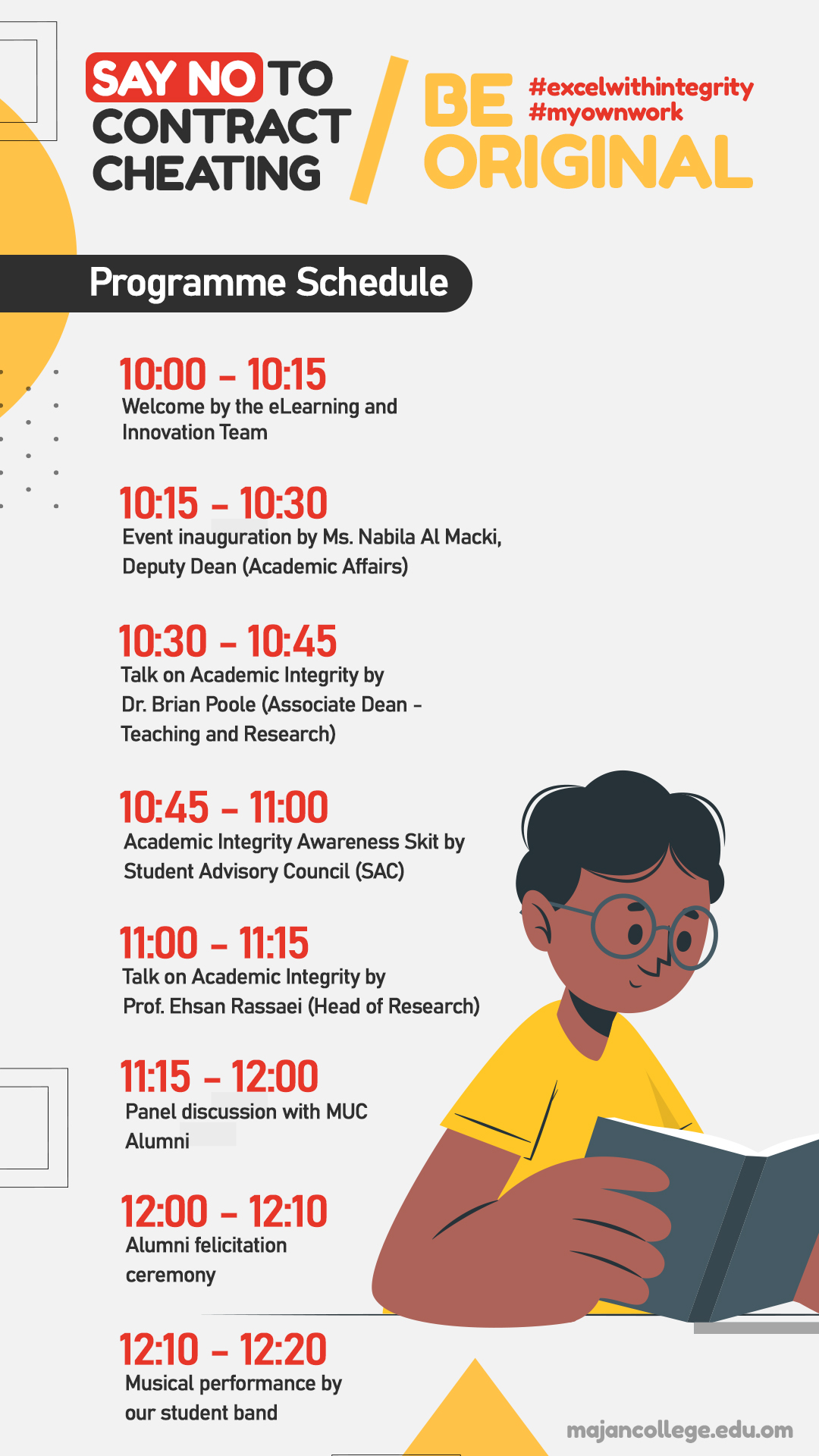 Regards,
eLearning and Innovation Team