Congratulations to the winners of the Academic Advising Survey 🎉🎉
You've won a free gift voucher from the XO Waffle coffeeshop in the campus.
The winners must come to the E-Learning and Innovation Office (8:30 AM - 4:00 PM), 2nd floor of Al Bustan Block, Office: B-205 to receive their gift voucher.
Please bring your student ID card when you come to collect your gift.
The following are the names of the winners. (We will be sending an individual email to each winner to confirm their gift)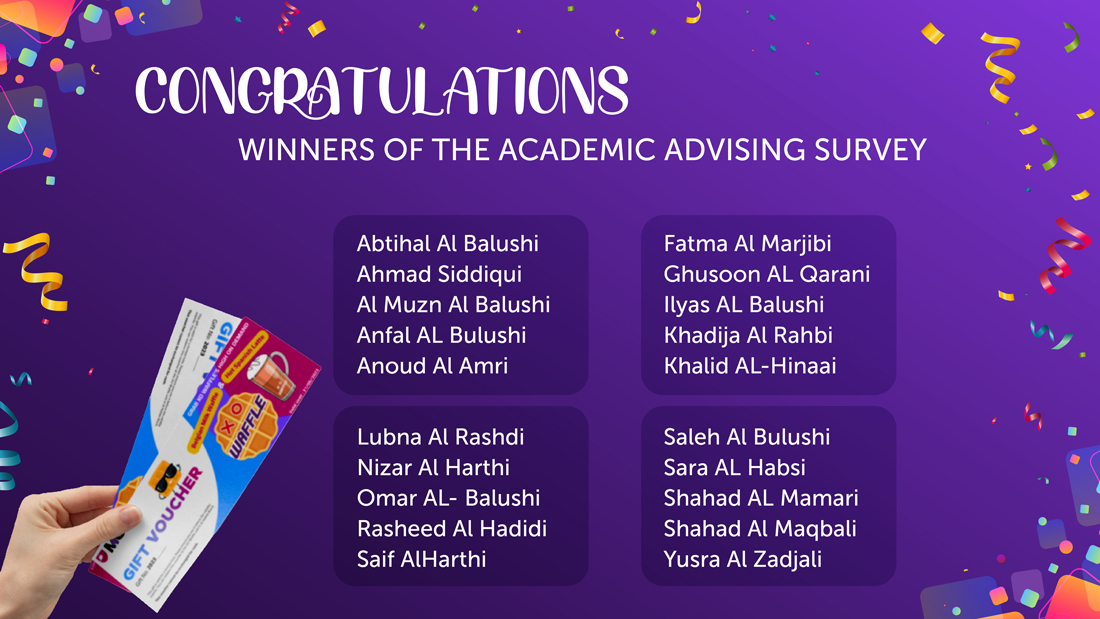 Best wishes