MARCOMM: Don't miss the fun @ Al Bustan Hall today!!
by
Roshan Kolar
-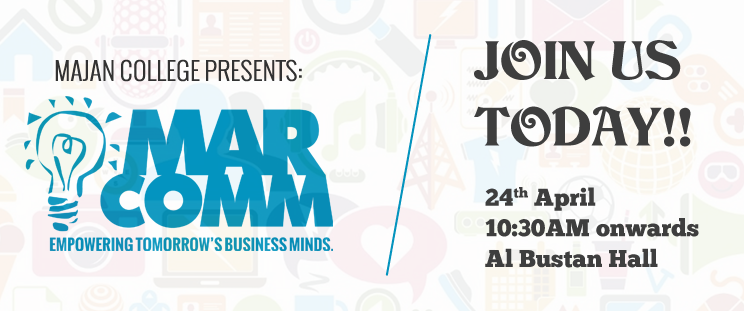 Don't miss the FoBM's biggest assessment activity in the Al Bustan Hall, today! 
The most anticipated event of the year is here. Be there to support your friends and spread the word. Use the #marcombthere hashtag to see your tweet live on the Tweet Wall in the auditorium!!!
Be there! Have some fun!