Be Inspired (Second Edition): Meet Tariq Al Barwani!!!
by
Roshan Kolar
-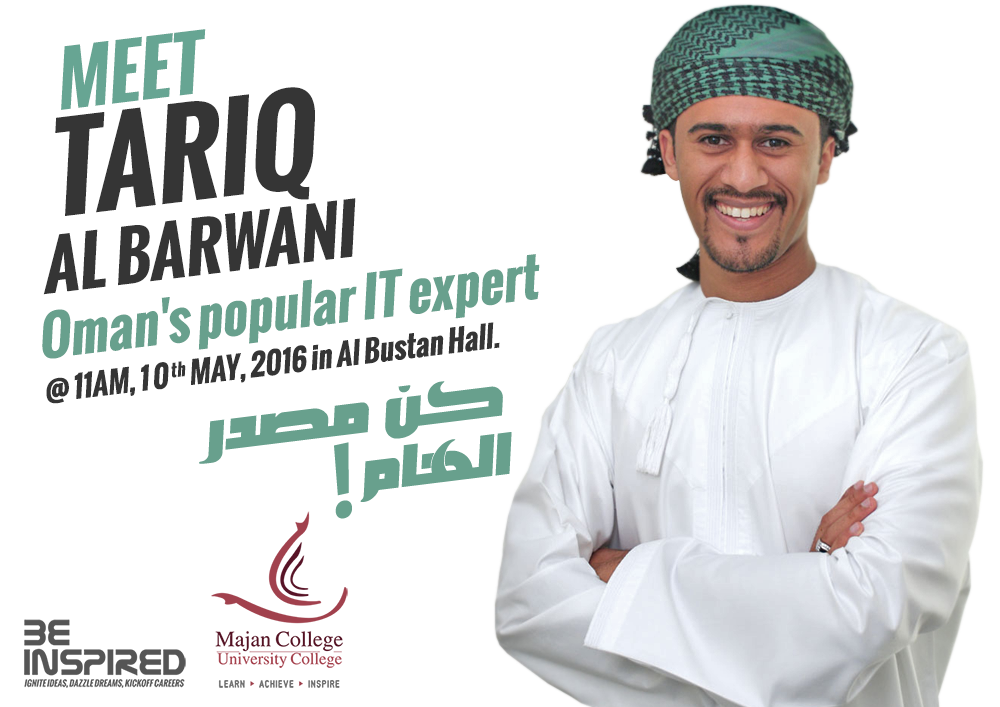 Wow! This is an amazing opportunity for you to experience and talk to Tariq Hilal Al Barwani, Oman's very own IT expert at Majan University College on 10th May 2016 in Al Bustan Hall. Register now by filling the Google Form below. 
From creating computer programs that impacted thousands of users in Oman, partnering with public and government institutions that launched unique TV, Radio and Events for the mass public, creating and selling a rich internet portal website to an international group of companies, working within new functions of an organisation, accepting invitations and sharing knowledge as a prolific speaker in various schools, colleges and universities, creating a leading volunteer knowledge sharing platform of local and expat residents that work together solely to fill the knowledge gap within the country, to winning various local and international awards - Tariq Hilal Al-Barwani, best known for being Oman's popular IT expert is an innovator who focuses on using information technology to make a difference to the society. His unique projects and various experience that led to local and international awards is a proof in the pudding of the value Tariq has created over the years.
This is the second edition of the BE INSPIRED series the first being Rumaitha Al Busaidi's inspiring and adventurous talk which was a great success. We look forward to your support and participation. Register right now, share the word and let's make this edition a big success!!!