Elections on 22nd Tuesday, here are the candidates!!
by
Roshan Kolar
-
Dear Students,
These are the candidates for the SAC Elections.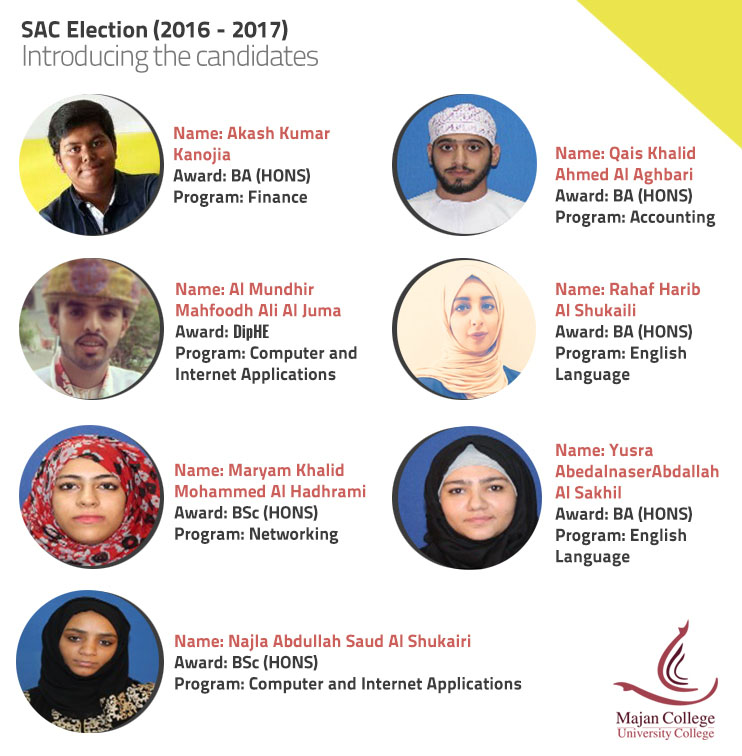 The voting will take place in the Nahda Block, reception area on 22nd November, 2016. You are requested to be there with your college ID card. The voting will start at 8am and will end at 3pm.
EVERY VOTE COUNTS.
Regards,
Khamis Al Ghafri
Student Services Department