Video - Invent 2017: A National Level Technofest
by
Roshan Kolar
-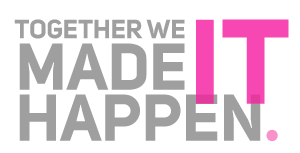 CLICK HERE TO VIEW VIDEO - DON'T FORGET TO SHARE IT ON YOUR SOCIAL MEDIA CHANNELS.

Majan College (University College) hosted a one-day Technofest "InvenT-2017" on 20th March 2017. The Mega event was officially opened by H.E. Sheikh Rashad Al Hinai, Undersecretary of the Ministry of Sports Affairs.

The event was organised by the Faculty of Information Technology and supported by the Student Advisory Council.  Over 500 students and staff from colleges and schools across the Sultanate participated in the event. With 50  dignitaries  & representatives from industry, academia and ministries, this event showcased an abundance of activities including: Build a PC; Project Exhibition; Quizzes; Innovative teaching practices and many more. 

From challenging competitions to lectures by noted luminaries, from incredible workshops to fun-filled events, Invent 2017 captured everyone's imagination. The aim was to reinforce and expand on the College's community engagement in a fun-filled environment.