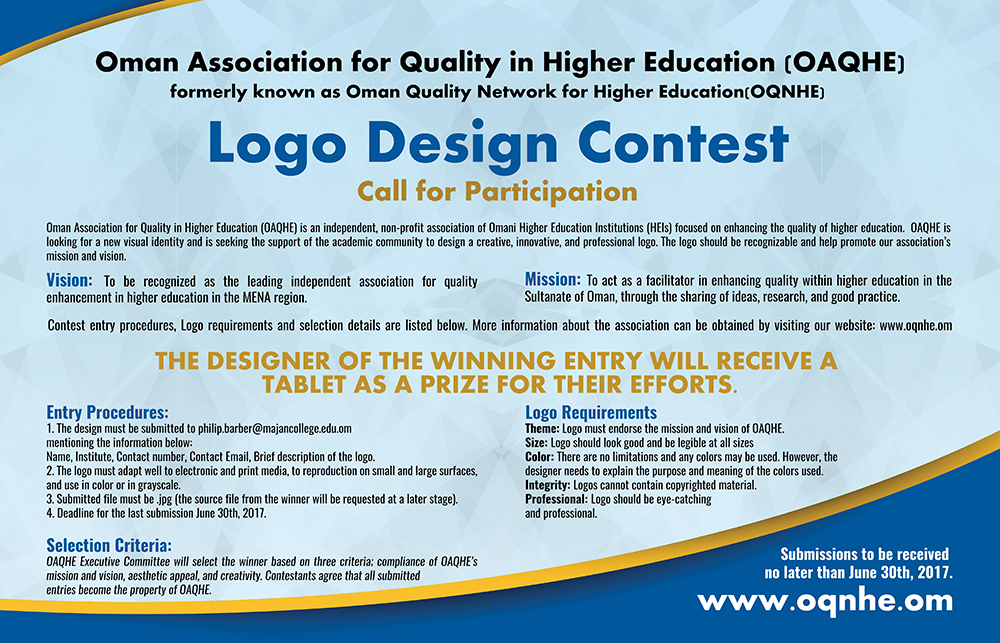 Dear Students and Staff,

We sincerely apologize for the technical issue with the upload link, in this email, you will find attached new version of the poster and also the Entry criteria:
1. The design must be submitted to philip.barber@majancollege.edu.om make sure you mention below information while submitting via email:
-Name 
-Institute 
-Contact number
-Contact Email
-Brief description of the logo + Colors used in the Logo.
-Attach file
2. The logo must adapt well to electronic and print media, to reproduction on small and large surfaces, and use in color or in grayscale.
3. Original source file must be in .jpg (the source file from the winner will be requested at a later stage)
5. Deadline for the last submission June 30th, 2017, please do encourage your students and staff members to participate ;) 
Note: you may refer the students to 
http://www.oqnhe.om/
 to know more about the competition and the Association.