Hi all,
Here are the L&E Winners of Sept 2017 - Jan 2018 semester, congratulations to all the winners. We are pleased to have Ms. Bushra Al Hasani (Business Faculty Lecturer) among the winners! 
Semester Stars: 
Aasir Siraj & Sadaf Zahid

L&E Runner Up: 
Muhammad Muzammil

Quizmaster's Choice Award: 
Salman Mohammed, Sukaina Rizvi, Bushra AL Hasani
L&E is fun, it only takes 5 minutes or less to participate in a week's quiz. The more you participate the more your chances are to win the semester star title! There's a lot to learn on L&E and we DO take our winners seriously - see image below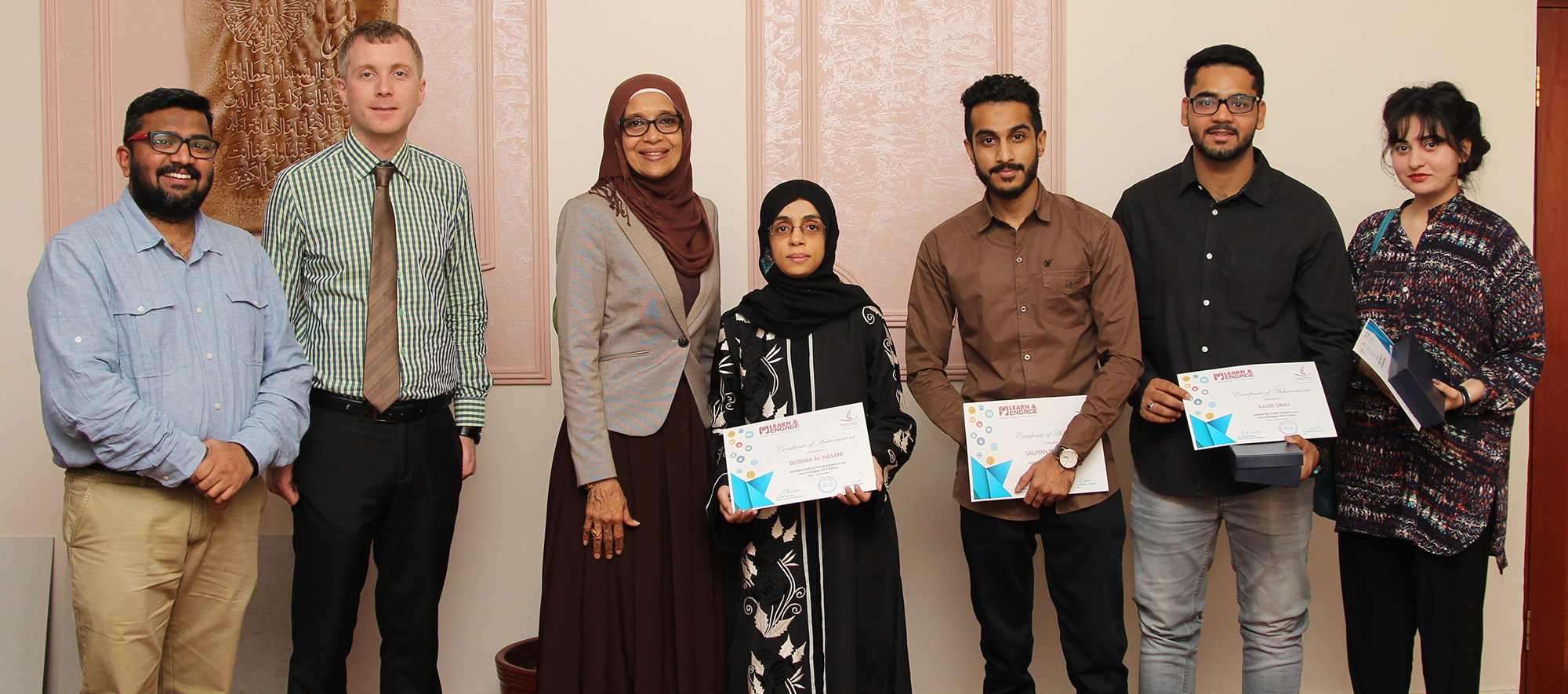 L&E will resume next semester, it will be announced on MOVE around February, 2018.
Check out Instagram for more L&E award pics.