Dear Students,
Please note that the ACADEMIC APPEALS can be submitted from Wednesday, 11th Sep 2019 to Thursday, 19th Sep 2019.

Any request after 19th Sep 2019 will not be accepted. The appeals form should be submitted along with the supporting documents through this e-mail (appeals@majancollege.edu.om) OR to the Registry Department latest by Sep 19th, 2019.
Please Note that:
·        The form will be available on MOVE to download and in the Registry department.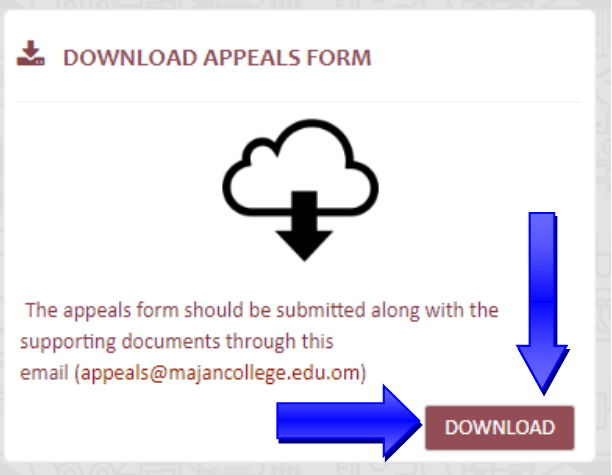 ·        All appeal cases will have administrative charges and this will be debited from student account.