Dear Students,


Bank Nizwa is delighted to introduce their one of a kind initiative called i-Finovation which is a series of webinars on Islamic finance in-hand with various well known entities in the Islamic industry abroad such as AAOIFI and Fingel Global, ISRA, IRTI, PayPal, Path Solutions and other Islamic sector related entities as part of the bank strategy in creating awareness about Islamic finance regionally and internationally.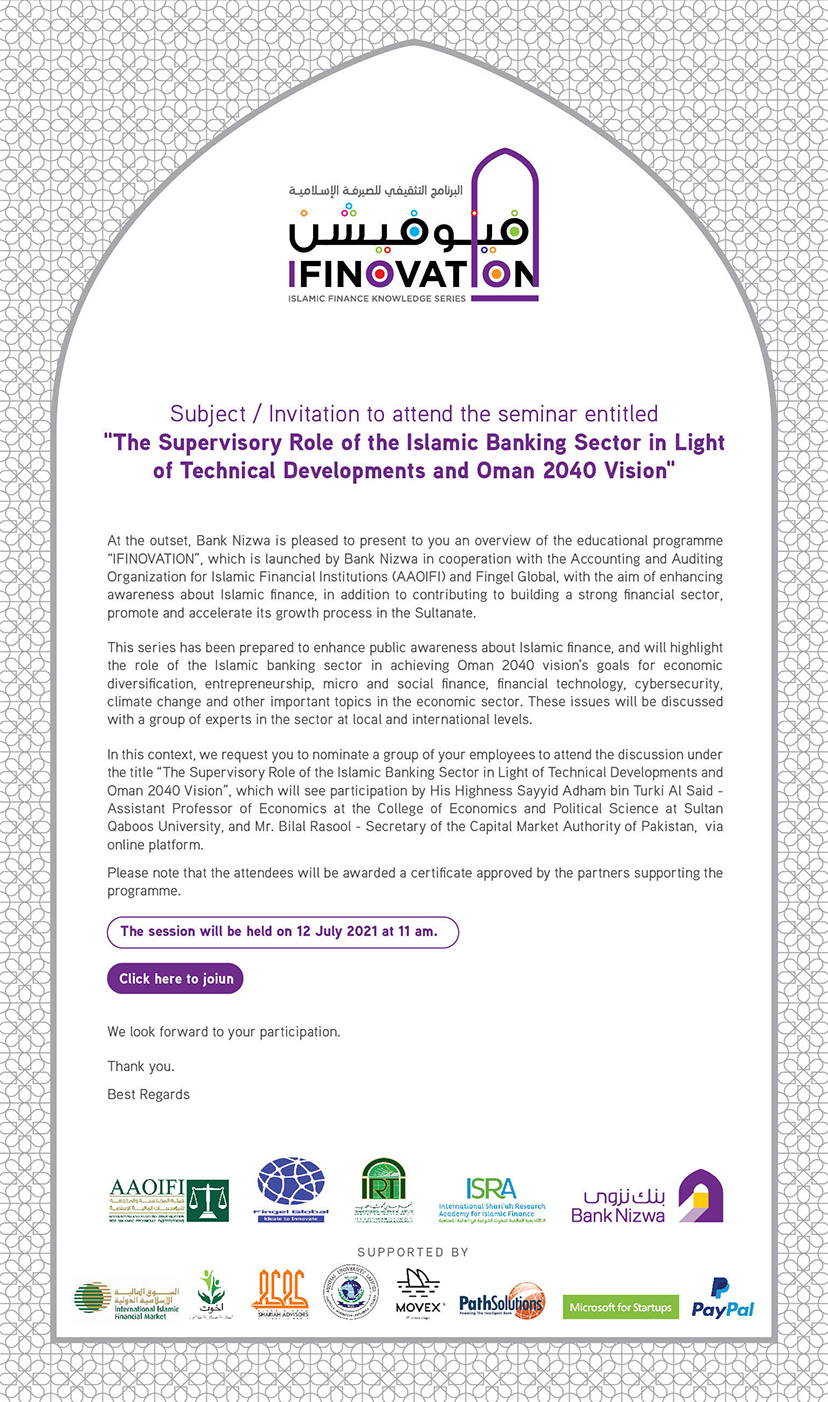 Event Date:
12th July, 2021 at 11 AM.
Note: Certificates of attendance will be issued


Click here to attend the webinar.
(Edited by Roshan Kolar - original submission Sunday, 11 July 2021, 8:50 AM)
(Edited by Roshan Kolar - original submission Sunday, 11 July 2021, 8:50 AM)