Dear Students,
Catch up with Dr Ammar, HoF, Business Management at Pages Bookstore tomorrow at 7:00 PM. The session will be aired LIVE on the
official Instagram account of Pages
and you could even attend the session physically at the Pages venue on 141 Al Inshirah Street, Madinat Al Sultan Qaboos. This is the
location of the bookstore
.
Dr Ammar will touch upon self-marketing using marketing theories and concepts which can help individuals market themselves in academia and professional careers.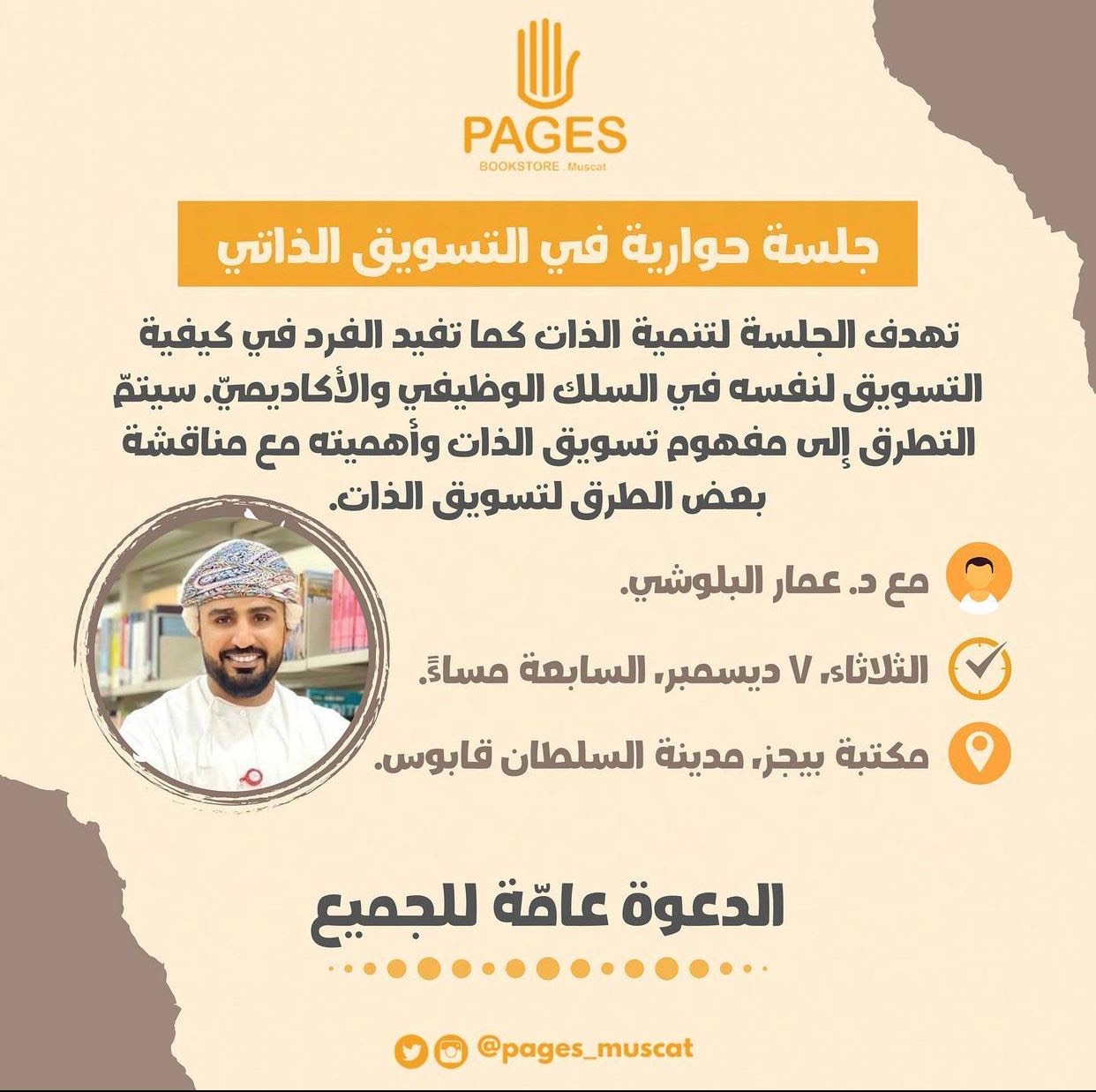 Thanks,