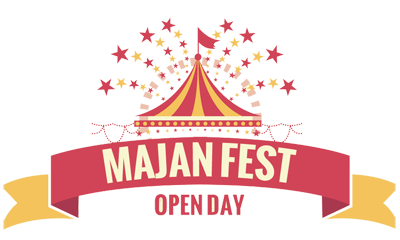 This year, there's something you've all been waiting for,
  It is the day that comes knocking on your door,
  With singing and dancing, you become the performer,
  With photography and drawing, you become the master,
  There's a fashion show to wow people with your flair,
  Play the targets and win the prize if you dare!
  There's a prop center where you can click the funny memories,
  There are the performances with the addictive beats and beautiful melodies, As president of the student council, I, Sobia Nasir, with all my teammates, Invite you to Majan Fest 2014! Come forth students, your stage awaits.
(Poem by: Mahnoor Anees Khan)