Dear Students,
On Wednesday, MUC will mark it's seventh year in support of the International Day of Action Against Contract Cheating. This day is celebrated all over the world by colleges and universities to spread awareness against contract cheating and we will do the same. Visit the Student Social Area (above the canteen) at 10 AM with all your friends on 19th October (Wednesday). We have an exciting event lined up for you where you can win prizes. Integrity is one of MUC's values, help us spread it loud and clear! #excelwithintegrity #myownwork #beoriginal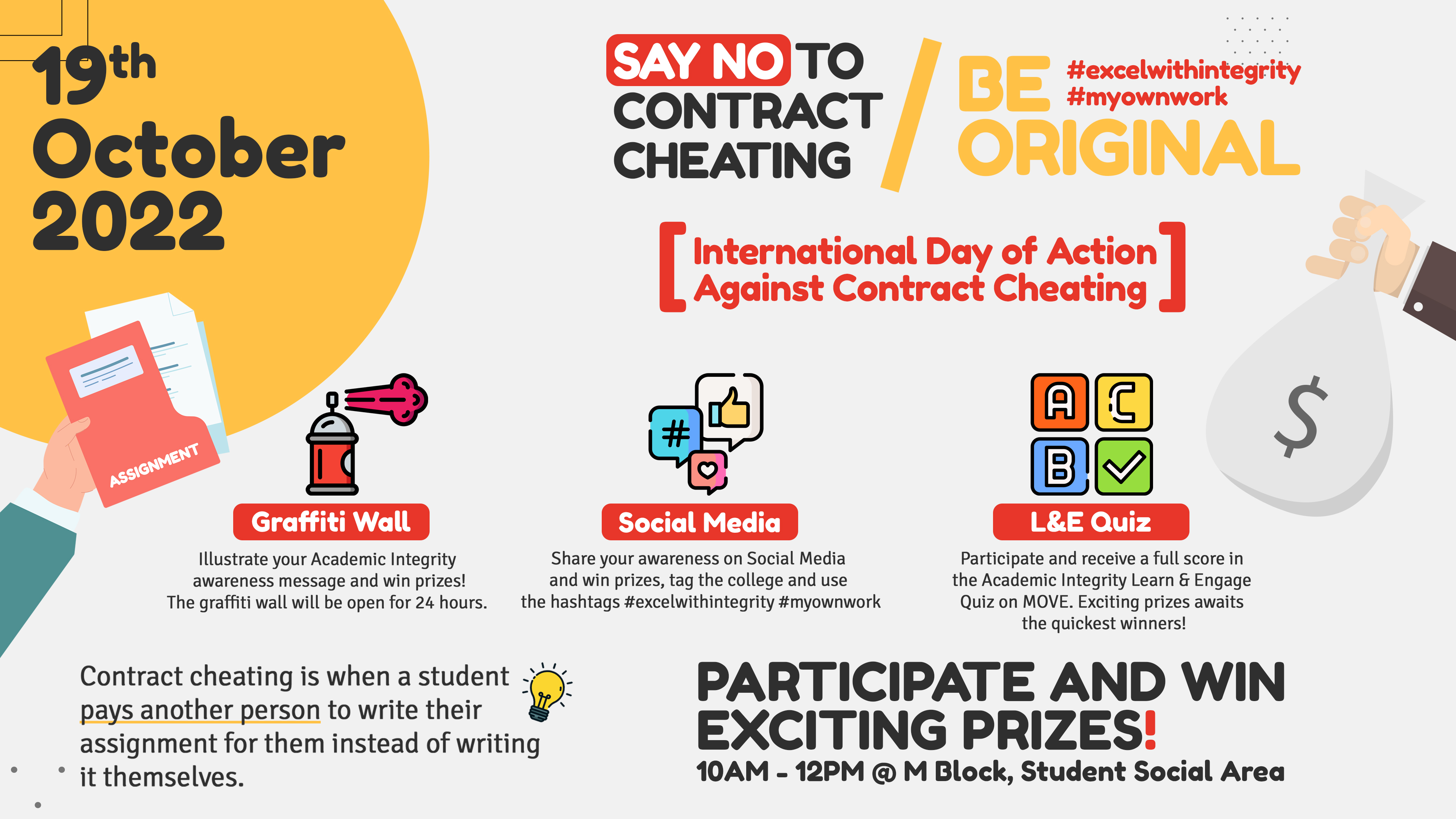 You can participate in either one or all of the competitions. Please note that the Learn and Engage as usual is a week long quiz and the winners will be announced on October 23. The graffiti wall and Social Media Awareness Campaign will be active the whole day on October 19 - the winners for these 2 events will also be announced on October 23.
So gear up! Get your best awareness graffiti art and social media message ready!
Remember to use #excelwithintegrity and #myownwork when you participate in social media and most importantly, tag the college @majancollege (Instagram) and @majan_college (Twitter).
Regards,
The eLearning and Innovation Team