Dear Student,
The Department of eLearning and Innovation is excited to launch MUC's first self-paced course for students on MOVE. You can earn a digital badge and a verified digital certificate upon completing this course. Since it's a self-paced course, you can enroll and complete it at your own convenience. You can access this course on MOVE from the eResources menu or Study Space!
Click here to enroll in the course.
Learn Introduction to Paraphrasing from Mr. George Louis, Senior Lecturer (FoELS).
The course highlights are:
35 minutes of videos
Free course
Verified Digital badge
Verified Certificate
Accessible until graduation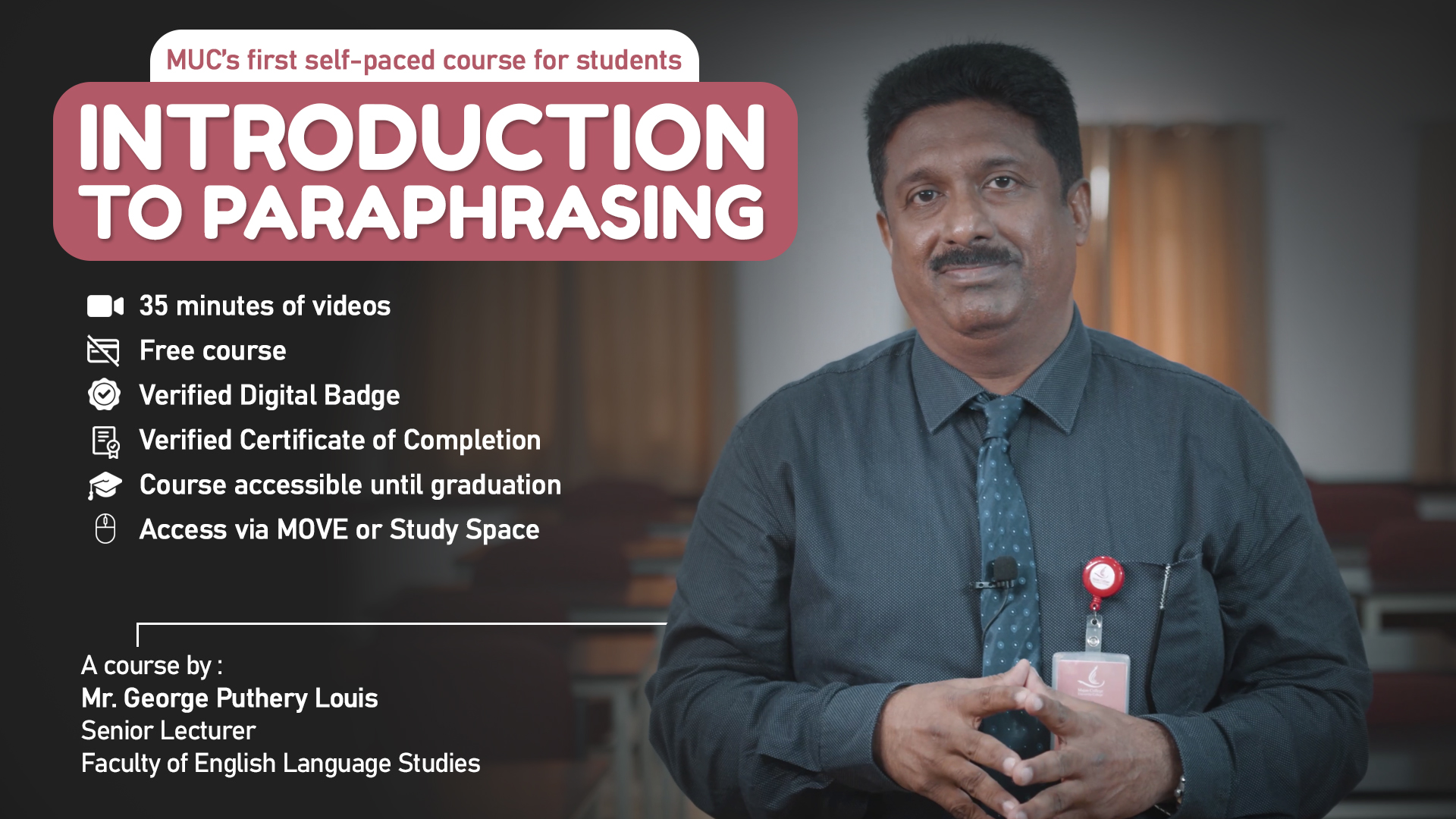 (Edited by Roshan Kolar - original submission Sunday, 6 November 2022, 3:17 PM)