Dear Students,
It's almost time for your final exams, so here are some tips for creating a study schedule, applying studying techniques, preparing for exams, and taking care of yourself.
I would be more than happy to provide any assistance you may need.
EVERYTHING WILL GO WELL. I BELIEVE IN YOU. ALL THE BEST!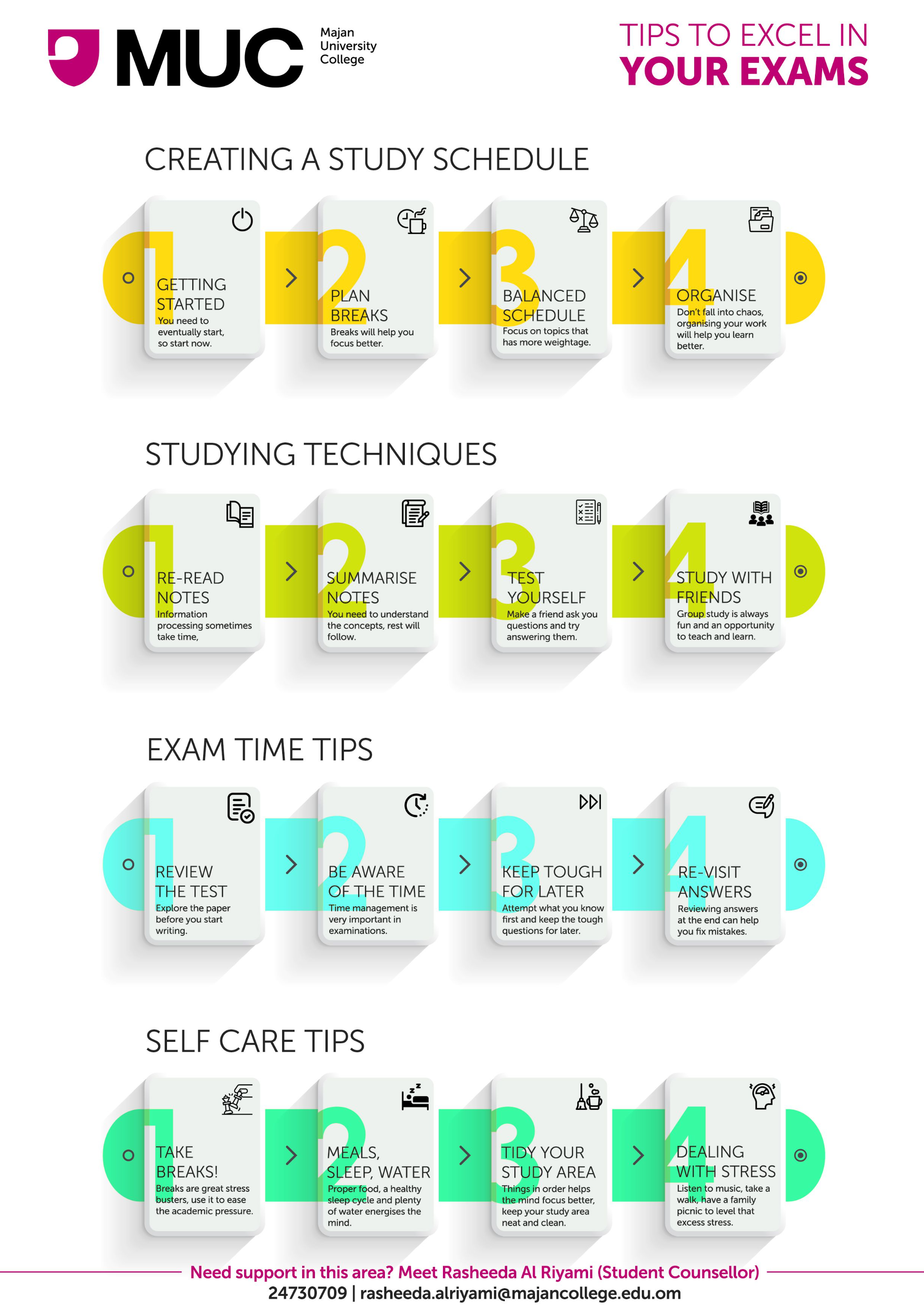 (I have attached a PDF with this post, in case you want to print and stick it on your wall.)
Regards,
Rasheeda Al Riyami
Student Counsellor