Actors and scriptwriters wanted: Let's make a short film!
by
Roshan Kolar
-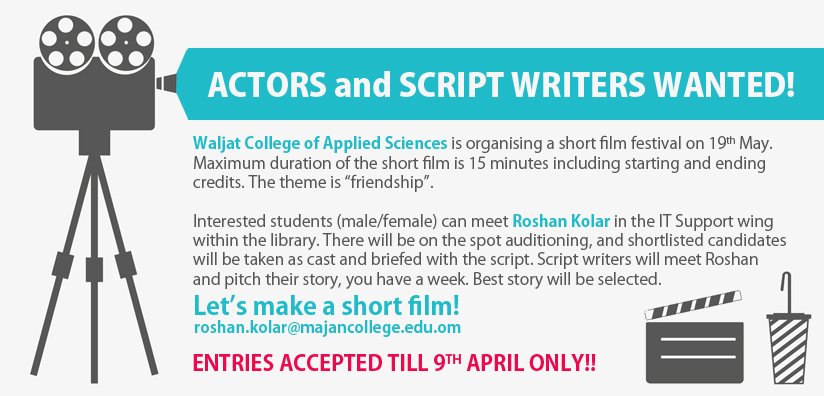 Waljat College of Applied Sciences is organising a short film festival on 19th May. Maximum duration of the short film is 15 minutes including starting and ending credits. The theme is "friendship".
Interested students (male/female) can meet Roshan Kolar in the IT Support wing within the library. There will be on the spot auditioning, and shortlisted candidates will be taken as cast and briefed with the script. Script writers will meet Roshan and pitch their story, you have a week. Best story will be selected.
Let's make a short film!
ENTRIES ACCEPTED TILL 9th APRIL ONLY!!
For more details meet Roshan Kolar or email roshan.kolar@majancollege.edu.om