#beinspiredmajan: Meet Rumaitha Al Busaidi from Merge 104.8FM at Majan!
by
Roshan Kolar
-
If you listen to Merge 104.8FM, you would probably know Rumaitha. Rumaitha Al Busaidi is a multi-talented Omani who will be joining us for a talk on  7th March, 2016 at 11 AM in Al Bustan Hall . She will share her success stories with us, most of it is going to be really 'adventurous'.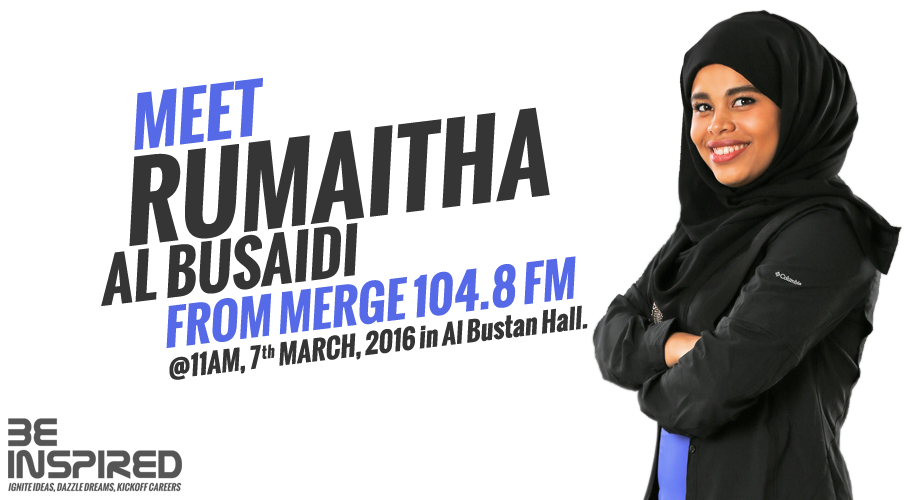 Rumaitha is a 2 time Al Mara'a Award Winner, Youngest Omani Woman to step foot in the South Pole, First female football analyst in the Arab World... it goes on!
This is going to be the very first event in the  'Be Inspired'  series at Majan College, we have more inspirational speakers lined up for the future. Join us to make this a great success!! 
Use the hashtag #beinspiredmajan to share the word.