Faculty Research Committee (FoBM) is organizing a Knowledge Sizzler Series. This series will bring out new, insightful, provocative and sometimes sizzling questions on practical management, teaching and learning issues.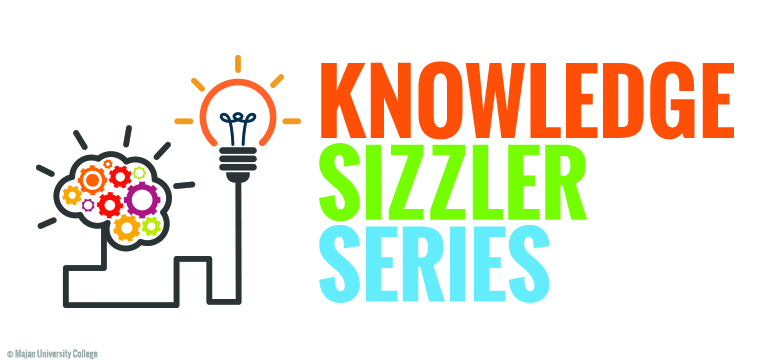 In any organization individual's behavior plays a major role in creating and maintaining a healthy culture (Pierce, 2013). Thus, this series will enable us to be more open to learning, discuss and debate in issues that are relevant to our job.  


Every session in this series will be of 30-45 minutes duration only, in a form of a power capsule. This will motivate and push us to reflect and develop a thought process regarding often untouched or deliberately avoided issues.
We invite topics from all of you as a contributor and facilitator, in this series. The first 3 sessions have already been planned, as given below:
1) LEARNER-LEARNING-LEARNT, Where does the VALUE lie? By Mr. TAHSEEN ARSHI, 24/3/2016, 12.00 noon-12.45 pm, N-303 (Ruwi Hall).
 2) CONTRIBUTION & PERFORMANCE, Art or science? By Dr. VEENA TEWARI, 7/4/2016, 12.30 pm-1.00 pm, N-303 (Ruwi Hall)