Are you in a mood to track scents? Maybe slay some monsters in your way? or maybe unearth some rare treasure hidden for centuries? Well, this is your chance to unleash the pirate in you!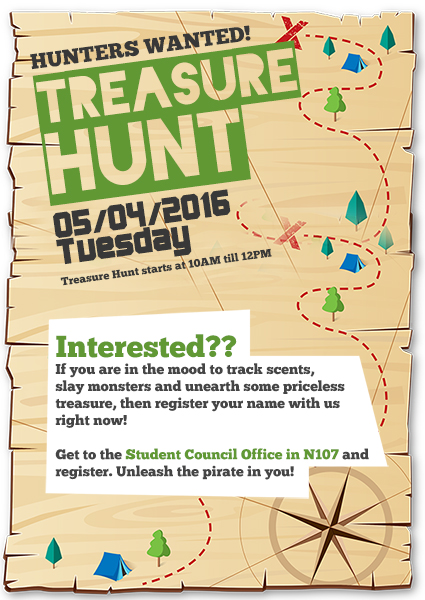 Register yourself with the Student Council Office in room N107 and register for their fun filled event, The Treasure Hunt. The event will be on 05/04/2016, Tuesday from 10AM till 12P.
Hurry, Register now!!