Guest Lecture (Occupational Frauds Prevention and Detection) by Mr. Muhammad Ali Fazli
by
Roshan Kolar
-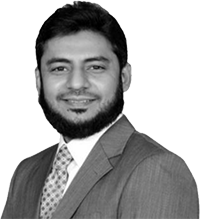 Mr. Faisal Aziz (Lecturer, FoBM) has invited 

Mr. Muhammad Ali Fazli

 (Senior Manager Audit Assurance Services)

 Grant Thornton Oman

 as a guest speaker for the 

Forensic Accounting

 Class on 

Wednesday 15th of March 2017 at 5:00 PM

 in Room No N 101/102 

. Mr. Muhammad Ali Fazli will deliver a presentation on 

"Occupational Frauds Prevention and Detection". 

His profile is enclosed as an attachment. 
If you are free and wish to attend the session, please feel free to join us.