Are you hungry? Well, save it for tomorrow!!!!
by
Roshan Kolar
-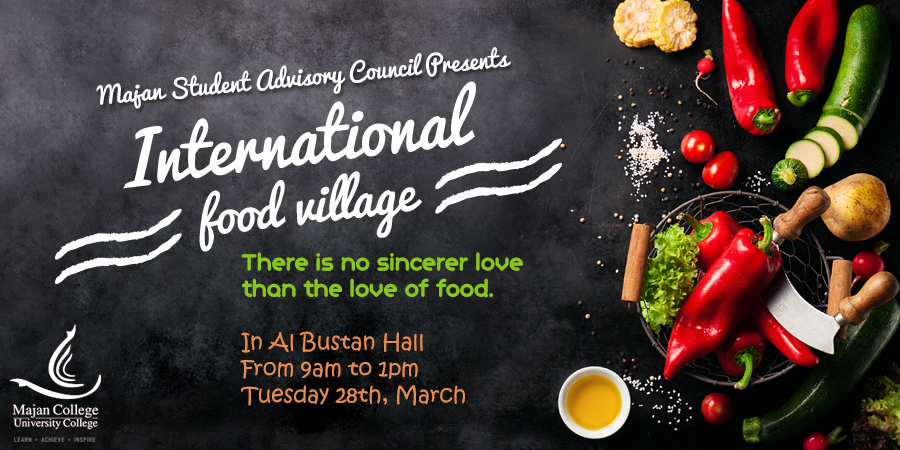 Majan Student Advisory Council Presents "International Food Village" tomorrow on the occasion of Majan Fest in Al Bustan Hall. Grab your tummy and get there at 9AM because food is best served hot!!

The food village is supposed to run till 1PM, but that's doubtful, because you are going to save the hunger till tomorrow, and hunger waits for none!
So be there! 9AM to 1Pm, AL Bustan Hall, 28th March, 2017 (tomorrow).